Administrator
Staff member
0.00 star(s)
Rating: 0.00/5 0 Votes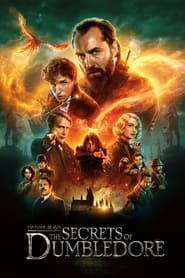 Title:
Fantastic Beasts: The Secrets of Dumbledore
Tagline: Return to the magic.
Genre: Fantasy, Adventure, Action
Director: David Yates
Cast: Eddie Redmayne, Jude Law, Mads Mikkelsen, Ezra Miller, Dan Fogler, Alison Sudol, Callum Turner, Jessica Williams, Katherine Waterston, Oliver Masucci, Richard Coyle, William Nadylam, Maria Fernanda Cândido, Poppy Corby-Tuech, Victoria Yeates, Aleksandr Kuznetsov, Dave Wong, Fiona Glascott, Cara Mahoney, Maja Bloom, Paul Low-Hang, Wilf Scolding, Kazeem Tosin Amore, Noor Dillan-Night, Manuel Klein, Valerie Pachner, Ramona Kunze-Libnow, Lucas Englander, Jan Pohl, Matthias Brenner, Peter Simonischek, Jacqueline Boatswain, David Bertrand, Stefan Race, Jessica Cartledge, Rahda Sthanakiya, Isabelle Coverdale, Dónal Finn, Hebe Beardsall
Release: 2022-04-06
Runtime: 142
Plot:
Professor Albus Dumbledore knows the powerful, dark wizard Gellert Grindelwald is moving to seize control of the wizarding world. Unable to stop him alone, he entrusts magizoologist Newt Scamander to lead an intrepid team of wizards and witches. They soon encounter an array of old and new beasts as they clash with Grindelwald's growing legion of followers.